Skip to the content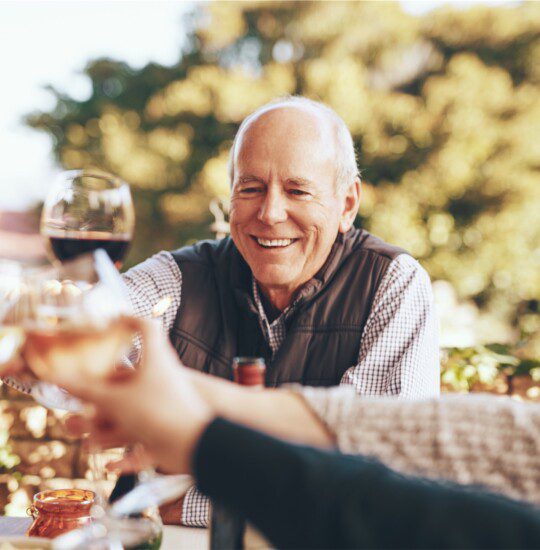 Services And Amenities
Uncover A New State of Mind
Life isn't just more exciting at Newcastle Place, it's easier. The stylist knows exactly how you like your hair cut and colored. The hostess always seats you at your preferred table. Transportation for your next outing is already scheduled. Soon, you'll find yourself wondering, "Why didn't I move here sooner?"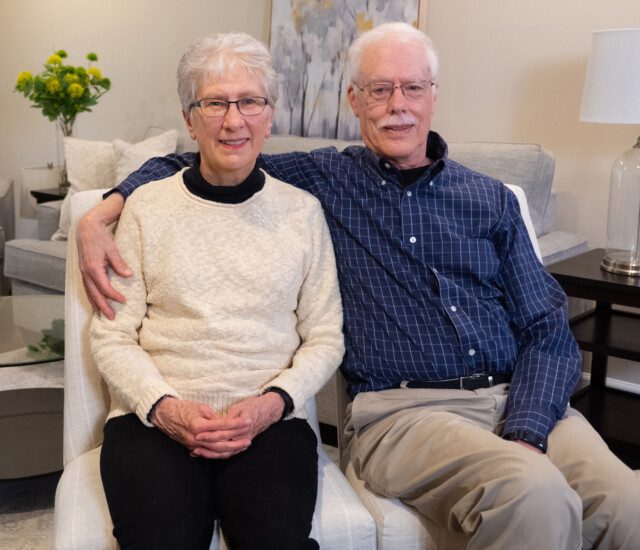 There are so many things to do here ... They say again and again [that] associations with strong social bonding help people live longer and be more active. That certainly was an attraction of moving here. And it's been fulfilled.
- Kathy Rigterink, Newcastle Place Resident
Senior Living Services
More of Life's Conveniences at Your Fingertips
Live a life you'll love with resort-style amenities and services that make every day your day. Take advantage of all the opportunities available to you at Newcastle Place.
Everyday utilities
Utilities include standard cable and Wi-Fi, heat/AC, electric, water, and individually controlled heating
On-call and regular maintenance
Benefit from on-call maintenance and upkeep of all appliances, systems, landscaping, snow removal, and window cleaning
Housekeeping
Take advantage of bi-weekly cleaning and flat linen laundry services
Wellness programming
Work with an expert to design a customized wellness plan and weekly workout sessions with a personal trainer
Scheduled transportation
Arrange private transportation to and from the community to nearby appointments and shopping
Safety and security services
Have peace of mind with security and safety protocols in place along with an on-campus 24-hour emergency responder, smoke detectors, a medical pendant, and a sprinkler system
On-site medical services
Receive routine health checks and specialized care without leaving the campus
Convenient reception services
Get assistance from our concierge receptionist, who is ready and happy to help with your every need
Move-in coordinator
Arrange your move with a dedicated team member
Pet-friendly
All residences are pet-friendly
SENIOR LIVING AMENITIES
Something for Each Person's Interests
There's something for everyone to enjoy at Newcastle Place. From social clubs and volunteer opportunities to group outings and community events. With so many options, you may find yourself spoiled for choice!
Delicious dining options
Satisfy your palate at three different dining venues, which range from casual to upscale, and enjoy catered events, complimentary continental breakfasts, and room service
Billiards area
Enjoy a casual game or group tournament in a dedicated billiards area
Club room and spacious lounges
Mingle over cocktails in the bar area of our club room or one of two full-service lounge areas
Outdoor spaces
Explore meticulously manicured grounds, courtyards, resident gardens, and walking paths
Salon, barbershop, and spa
From haircuts to massages to manicures and pedicures, schedule an appointment for some well-deserved self-care
Arts and crafts studio
From painting to drawing to sculpting, tap into your creative side during an art class
Community room
Attend weekly mass, interfaith services, fitness class, or movie showings in our community room
Indoor heated pool and hot tub
Attend water aerobics and swim laps year-round in the heated indoor pool with private lockers and relax afterward in the hot tub
Guest suites
Overnight guests can enjoy their own suites
Underground heated parking and surface parking
Conveniently park your car close by for easy access to your home
Dedicated game areas
Have a game night with friends in our dedicated game and card rooms
Library
Transport yourself into a non-fiction, comedy, romance, thriller, or sci-fi adventure in our library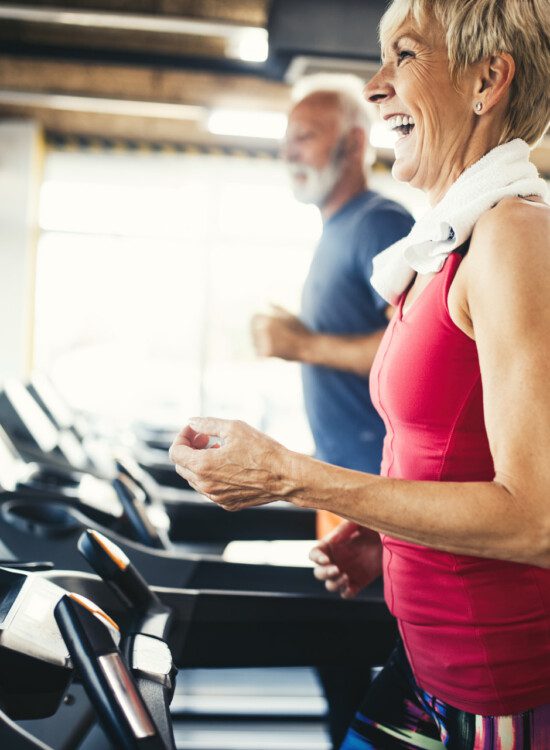 Health & Wellness Options
Empowering You to Prioritize Self-Care
Participate in activities that support your holistic well-being—mind, body and spirit. Take advantage of a comprehensive health center, customized wellness programs, fitness center, and much more.
Senior Living Dining
Find Your Spot for Food and Friendship
Enjoy brunch with new and old friends or sip a cocktail on the patio at one of our on-site dining venues. From casual cuisine to modern fare, satisfy your palate and foster new connections.